Looking for a Gold Coast psychologist  who can deliver life-changing results? Look no further than CBT Professionals – your local team of caring Psychologists on the Gold Coast. We stand against the practice of generic treatments and know that every case is unique and needs our best care and attention, and so when you visit one of our Gold Coast Psychologists, we will craft you an individualised treatment plan specific to your situation and your individual needs and goals.
It is our Mission to ensure that we are helping each and every one of our clients to find the courage to believe in themselves, to find that space where they can Feel Good and Live Well. We achieve this through our commitment to providing mental health services that are founded on principles of compassion, acceptance, and respect. We provide an environment that is supportive, free of judgement and private and confidential.
We have a team of 20+ psychologists delivering clinical psychology services for Adults, Children, Families, and Couples. You can get to know more about each of our Gold Coast Psychologists Here.
For your convenience, we have two locations – one in central Gold Coast, Nerang, and one on the northern Gold Coast at Coomera. Both clinics are located next to the M1 highway with plenty of free parking onsite. We also deliver Skype psychology services to people across Australia or those unable to attend one of our clinics. Please contact us through our Online Enquiry form for further information about these services.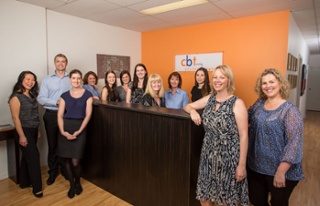 Ready to Visit a Psychologist Gold Coast?
For all you need to know about visiting a psychologist, we have put together a free eBook titled "Your 101 Guide to Visiting a Psycholoigst". In this book, you will find information on:
different types of psychology referrals
mental health care plans
rebates available for your appointments
what to expect at your GP appointment
what to expect at your first psychology visit
how to know if you are seeing a "good" psychologist
We look forward to working with you soon!
Karen, Clinic Director