What is a Psychologist You Ask?
Well let's get a couple of the myths out of the way – we don't read people's minds and personally, I don't ask my clients to lie on a couch. This blog will explain what a psychologist is, what they do, and provide thought provoking questions to help you decide if you should see one or not.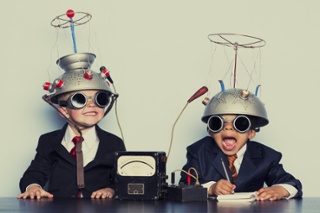 A psychologist has studied the way people think, feel, learn and behave and Clinical Psychologists use this expertise to develop evidence-based strategies and interventions to help people overcome challenges and lead happier, healthier and more productive lives. Psychologists are able to offer lots of different services for many problems.
So how do Psychologists do this?
Working with a psychologist starts with asking lots of questions about the problem you're facing like "when did it start", "what are the triggers", "what helps", and "what makes it worse". This information assists the psychologist to dissect the problem and help you to identify opportunities for change.
Once there is a shared understanding of the problem, a psychologist will work with you to set goals for change. Psychologists are then able to help you achieve your goals in a number of ways which may include drawing on your past successes and strengths to solve the current problems, teaching new skills such as coping skills, self-care strategies, helpful thinking, and relationship skills. In a nutshell, it's about learning new ways to deal with problems, both mentally and behaviourally. There's no one size fits all approach, so the process is monitored and fine tuned accordingly.
Should you see one?
That's your choice. Mental heath is just as important as physical health and one can affect the other. That said, it's normal to have good days and bad days. A good indicator for when to seek help is:
when you're experiencing more bad days than good
you're feeling stuck, out-of balance, or struggling
the problems are affecting your relationships or work
Whilst sometimes problems will resolve with time, sometimes, mental health issues left untreated can worsen across time which can lead to further unhappiness and struggle. So seeing a psychologist sooner rather than later is key. You can take our brief anxiety and depression test here and this will also give you an indication of how you are going.
If you would like to know more about seeing a Psychologist, we have prepared a free eBook for you that provides all the information you need to know about seeing a psychologist including how to find one, referrals available for psychologists and how to get one, and what to expect at your first psychology visit.