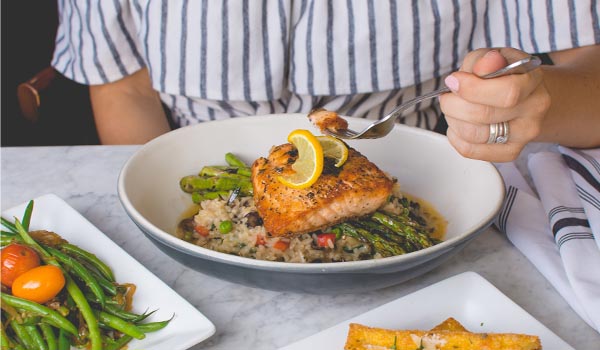 Here at CBT Professionals, we offer nutritional counselling services through our Dietitian.
Who is the service suitable for?
People seeking help with weight loss
People who struggle with emotional eating
People who struggle with over-eating or binging
People looking for a tailored healthy eating plan
People wanting a positive relationship with food
People experiencing an eating disorder incl. Bulimia, Binge Eating, & Anorexia
What is involved?
Our Dietitian will meet with you for an initial one-hour appointment to gain a complete history of the problem you are seeking help for including a detailed history of your eating patterns and behaviours.
Next, the dietitian will assist you to develop an individualised plan for regular and healthy eating to help you with your dietary and weight management goals. Follow up review sessions are 30 minutes in duration and occur on a fortnightly basis.
During your review sessions, nutritional counselling can be offered following the RAVES model – an evidence informed framework that supports the development of positive food relationships through the combination of science and personal values. Topics include:
R – Regular eating, reducing binges and/or restriction
A – Adequacy – quantity & quality of food choices
V – Variety – Challenge beliefs in good & bad foods
E – Eating socially – establishing confidence for eating in social situations
S – Spontaneity – flexible & intuitive food & eating attitudes
Why choose CBT Professionals?
All of our practitioners are selected based on a uniting set of values that define us as a truly caring practice. We stand against the practice of generic treatments and know that every case is unique and needs our best care and attention to craft a treatment approach specific to your situation.
Our dietitian is Master's Degree qualified and has extensive practice experience in working with people concerned about their weight, shape, and eating practices. Tamara offers a warm and compassionate service that is professional and confidential, helping to support you to work on this very sensitive and personal topic.
What will it cost me?
If eating disorders are not met with intervention, at worst case they can become life threatening. It is not safe to assume that they will remit with time, in fact it is often the opposite. With time, eating behaviours and disorders can become entrenched. Behaviours can intensify and escalate from extreme dieting and restriction to bingeing and purging, laxative abuse, excessive exercise and more. Depression and anxiety are frequently seen in the eating disordered client. In addition to the psychological difficulties, there are a number of negative physical impacts of having an eating disorder. Getting help is an important step on the road to a better quality of life and freedom from the hold of an eating disorder.
CBT Professionals charge a modest fee for service. Costs can be partly covered, if you qualify for a Chronic Disease Management Plan and this will provide a rebate for up to five sessions with the Dietitian. Please speak to your GP about this possibility. To find out more about our fee structure you can look at our Fees page of our website linked here.
How do I get started?
The first step is to speak to your GP about a referral to our service to see our Dietitian. A referral is not necessary and you can see a Dietitian privately. When you are ready, please phone and speak to one of our friendly reception team and request to make a booking with the Dietitian.
We look forward to being of assistance.