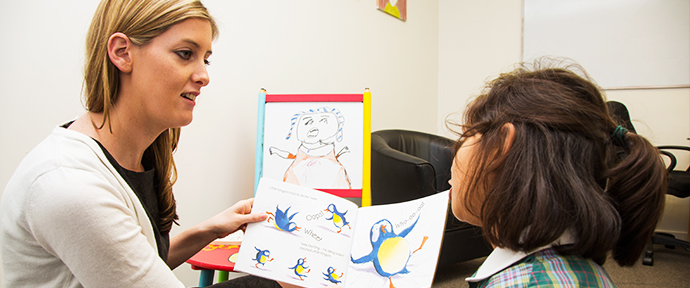 Our experienced Gold Coast Clinical and Child Psychologists provide a number of assessment and report writing services.
Child Learning and Diagnostic Services
At CBT Professionals we take our childhood diagnostic assessment service very seriously and understand the importance of getting a child diagnosis "right". Whilst a diagnostic label is advantageous in the sense that it can quickly facilitate information about the child's difficulties to the professionals involved in supporting that child [e.g. teachers, doctors, allied health workers, and parents], an inaccurate or "wrong" diagnosis can have enduring negative consequences for that child and their family.
For this reason, we have a dedicated and experienced Child Assessment and Diagnostic team leader, Letasha Kearney, whom not only completes assessments but is also responsible for supervising our child psychologists in the completion of their diagnostic assessments and reports, ensuring we are accurately assessing and diagnosing our children. Letasha assists with designing a management plan for each child's ongoing treatment needs considering the child's social, emotional, and behavioural needs.
Our Commitment to Families:
Accurate diagnostic assessments by experienced child psychologists
Reports that are easily interpretable with practical applications
Competitive pricing well below APS recommended rates
A "Management Plan" provided with every assessment
Liaison with treating team and schools regarding results and on-going management
Court Requested Psychological Assessments and Reports
We have Clinical Psychologists skilled and experienced in psychological assessments and report preparation to assist pre-sentencing reports and court matters. When required, these assessments are requested and referred by the courts and solicitors. Please send Terms of Reference and requests to our email address.
Parenting Capacity and Family Assessments
We have a Gold Coast team of child and clinical psychologists whom are experienced in completing parenting capacity and family assessments. This is another service we take very seriously, as the information we are gathering and reporting on ultimately is aiding very big decisions around child custody and protection. Our team take an evidenced-based approach, combining clinical interviews and observations with an individualised battery of psychometric tests that may best inform clinical recommendations. For an accurate quote and assessment schedule, please send Terms of Reference and requests to our email address.