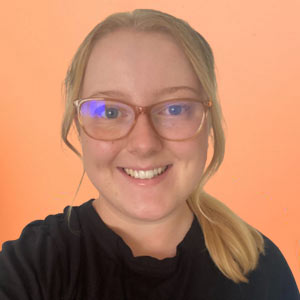 Brooke Robertson
BPsychSc., GDPsychSc., MProfPsych.
---
Brooke completed a Bachelor of Psychological Sciences at the University of Tasmania, before moving to the Gold Coast to complete a Graduate Diploma of Psychological Science and Master of Professional Psychology at Bond University. Brooke has previously completed an internship at the Bond University Psychology Clinic.
Brooke has experience working with children through to adults across a broad range of presentations. Brooke has experience administering cognitive and behavioural assessments. Brooke utilizes various evidence-based therapeutic techniques, such as Cognitive Behavioural Therapy (CBT), Acceptance and Commitment Therapy (ACT), and Play Therapy with children.
Brooke acknowledges the diversity of her client's experiences and aims to create an open, empathic, and non-judgmental space to allow for the creation of positive change.
Psychologist's Areas of Interest
Adults
PTSD
OCD
GAD
Social Phobia
Phobias
Panic Disorder
Mood Disorders
Childhood Trauma
Eating Disorders
Addictions
Personality Disorders
Anger Management
Relationship issues
Self-esteem
Grief and Loss
Sleep difficulties
Child and Youth
Behavioural problems
Self-Esteem
Grief and Loss
Relationship Difficulties
Trauma and/or DV
Mood Disorders
Anxiety Disorders
Sleep Difficulties
Toileting Problems
Diagnostic Assessments
Autism
ADHD
Parent Support
Self-harm and Suicidal Ideation
Therapies Practised
CBT
ACT
Play Therapy
Mindfulness
Motivational Interviewing
Availability
Coomera Office
Mon 8:30am to 5pm
Thurs 12pm to 8pm
Nerang Office
Tues 8:30am to 5pm
Fri 8.30am to 5pm