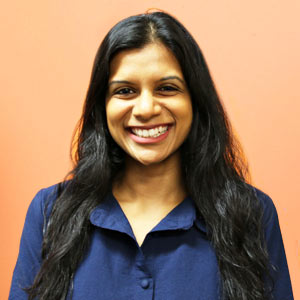 Manuri Ranasinghe
BSc., BPsych (Hons)., MSc (Forensic Psychology), PgDip (Clinical Psychology)
---
Manuri (she/her) is a Clinical Psychologist registered with the Australian Health Practitioner Regulation Agency (AHPRA).
Manuri completed her Bachelor of Science in Psychology at the University of Auckland (New Zealand) before completing her postgraduate psychology studies at the University of Victoria which included her Honours in Psychology, Master of Science (Forensic Psychology), and Post-graduate Diploma in Clinical Psychology. As a part of her Master's thesis, Manuri conducted research investigating the rates of Intimate Partner Violence among women living in countries which differ in gender equality of women.
Having completed her internship in the Department of Corrections, Manuri has experience in the Forensic Field, providing Forensic Assessment and Treatment within a trauma-informed framework. Having worked within the Department of Corrections, Manuri has experience working with a range of disorders, ranging from complex trauma, PTSD, anger difficulties, anxiety, and depression.
Manuri is a warm and empathetic clinician who holds a non-judgmental space for her clients to discuss their presenting difficulties, their hopes/aspirations, and goals for treatment. Manuri works collaboratively with her clients to help them reach their goals and live a life which is both positive and meaningful for them.
Manuri utilises evidence-based practice to provide treatment which is personalised to the client's presenting problems and their goals for treatment. Manuri uses a combination of treatment modalities, integrating treatment from Cognitive Behavioural Therapy (CBT), Acceptance and Commitment Therapy (ACT), Dialectical Behaviour Therapy (DBT), Schema Therapy, Motivational Interviewing (MI), and Trauma Informed Care. Manuri has an interest in providing care to clients presenting with a wide range of difficulties, ranging from complex trauma, PTSD, historical childhood-abuse, depression, anxiety, eating disorders, and anger.
Overall, Manuri is a caring and compassionate psychologist who is truly passionate about helping her clients reduce psychological distress and live a meaningful life which aligns with their values.
Psychologist's Areas of Interest
Adults
PTSD
OCD
GAD
Social Phobia
Health anxiety
Phobias
Panic Disorder
Mood Disorders - depression
Historical childhood Trauma and abuse
Eating Disorders
Personality Disorders
Anger Management
Self-esteem.
Therapies Practised
CBT
ACT
Schema Therapy
Mindfulness
Motivational Interviewing
DBT
Availability
Nerang
Monday 1pm-6.30pm
Tuesday 3.30-8pm
Wednesday 3.30-8pm
Coomera
Thursday 3-8pm
Friday: 8am-3pm