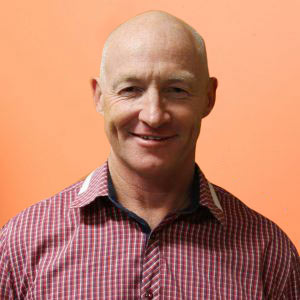 BSocWk(Hons), GradDipGestalt, AMHSW
---
Ian is a gestalt therapist and social worker and in his private practice works with adults, youth, couples and families experiencing relationship issues, anxiety, depression, substance abuse, anxiety and trauma. Ian also works with veterans and their families, victims of crime, gambling and substance addictions, relationship counselling, indigenous liaison, enduring conflict parenting disputes, as a Family Dispute Resolution Practitioner and is a clinical supervisor. He has written a group manual for parents in post separation disputes, and is a group facilitator and trainer. He worked as a restorative justice facilitator with the Defence Abuse Response Taskforce (DART) and is currently on the panel to provide similar services for the Office of the Commonwealth Ombudsman.
Ian has also received training in several models including;
• Acceptance and Commitment Therapy

• Cognitive Behavioural Therapy

• Dialectical Behaviour Therapy

• Schema Therapy

• Emotion Focussed Therapy
With a relaxed and engaging style, Ian works to create a sense of safety and harmony. In the midst of difficult and intense emotional experiences both safety and harmony are crucial to emotional movement from stuck patterns; in reality, this is no easy process. Support that allows for growth at a manageable speed on the safe edge of your comfort zone is a key to anxiety reduction, clearer communication and enriching connection with those you care for. The art of moving clearly between talking "about" to talking "with" offers an enhanced and more luminous relational experience with both yourself and others.
Ian has presented at national and state conferences in Australia and Canada on mediation, grief and loss, culture, trauma, the intersection of legality, ethics/context and morality plus enduring conflict parenting disputes. Ian likes to stay fit and in his down time enjoys overnight bushwalking, rowing surf boats, archery and is a Peer Support Officer for SLSQLD. Prior to working in this field, Ian worked as a shearer, miner and business owner.
Ian's Areas of Interest
Adults
Anxiety Disorders
Depression
Grief and Loss
Relationship Counselling
Relationship Issues
Alcohol dependence
Addictions
Childhood trauma
PTSD
Anger and mood swings
Child & Youth
Adjustment issues
Adolescents
Family therapy
Drug & Alcohol issues
Organisational Psychology
Stress Management
Communication Training
Couples
Affairs
Sexual problems
Communication issues
Loss of closeness
Therapies Practised
CBT
ACT
Solution Focused
Dialectical Behavioural Therapy
Mindfulness
Schema Therapy
Emotion Focused Therapy
Gestalt Therapy
Availability
Coomera Office
Wednesday 2:30pm to 8:00pm
Thursday 8:00am to 8:00pm
Friday 8:30am to 5:00pm