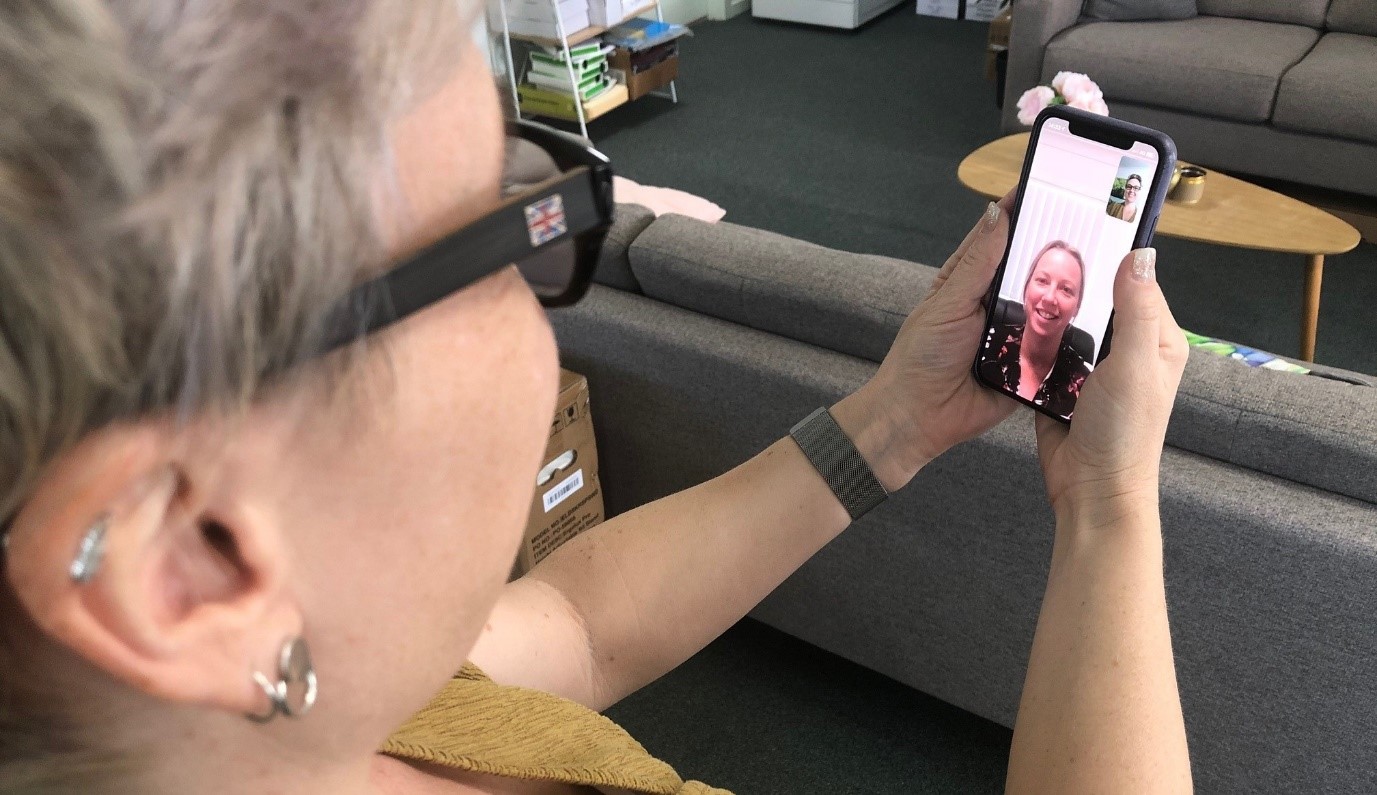 Australian Telehealth Psychology & Dietetics Service
Access your psychologist or dietitian from the comfort and safety of your home through Telehealth.
Telehealth appointments can be conducted via telephone or by video conference, using Skype.
All our team have been offering telehealth appointments to adults and children for many years now and the feedback about this service is that it is much like a face-to-face appointment.
The therapist is usually able to build rapport and make connection wtih you, the client, as easily as if you were sitting in a clinic room together.
During a video call, the therapist can listen to your problems and thoughts, and make inferences about your feelings by observing body language, just like a face-to-face appointment.
We encourage you to give it a go and typically clients will feel at ease with this treatment modality within minutes of the telehealth session.
What you will need to access this service
You can choose to have your telehealth appointment by phone or by video consultation.
For a phone consultation, you will need a landline or mobile number that your therapist can call you on at the time of your appointment.
For a video consultation, you will need either a computer, tablet, or mobile phone, and a fast and reliable internet connection.
For a skype consultation, you will need a Skype account and inform our reception of your Skype name. Skype can be downloaded to your computer from the web, or downloaded to your phone or tablet from the App store.
Your therpaist will Skype call you at the time of your scheduled appointment.
You will need to ensure you have a private and quiet location for your therapy session.
Referrals and Costs
A referral is not a necessary requirement and you can phone our clinic for a private session. Private telehealth appointments are charged at $160 for 50 minutes and no rebates apply.
If you are experiencing a mental health disorder such as depresison or anxiety, you may be eligible for a Mental Health Care Plan referral from your GP. This will entitle you to 10 rebateable sessions for your telehealth appointments. Please see our Fees and Referrals page for more information.
Under the new Medicare COVID-19 telehealth initiative, telehealth appoinments are bulk-billed until 30th September, 2020, if you meet one of the following criteria:
You have a healthcare card
You are aged 16 years or under
You are a vulnerable group for COVID-19

You are pregnanat
You have a chronic disease
You are immune compromised
You are aged 70 years or over
You are ATSI and aged 50 years or over
You are required to stay home and self-isolate
You have been diagnosed with COVID-19
If you wish to consult with a CBT Professionals Psychologist or Dietitian, please ask your GP to make their referral out to "CBT Professionals".
We can also offer telehealth appointments to DVA, NDIS, Workcover, and EAP clients.
To see our team, visit our Find Psychologists page.
For any questions give us a call and one of our friendly team members will be happy to assist.