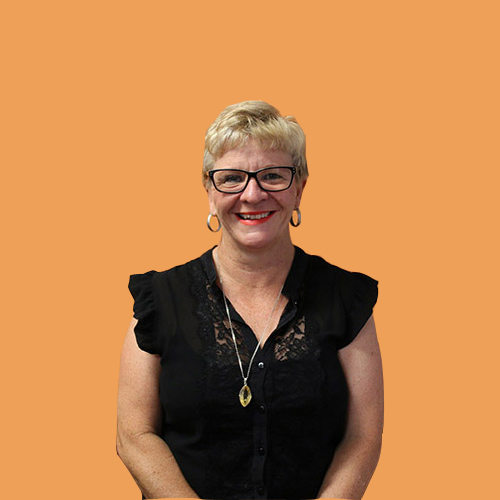 BPW BCW GDIP(Psych) GDIP(Psych)
---
I am a Generalist Psychologist and coach my clients using a solution- and strengths-based focus. We work in alliance - I contribute new information and skills, to your strengths and understanding of your situation, together working to enhance your wellbeing, self-esteem, problem-solving skills, communication and relationship skills, across the range of life domains.
 
It has been my privilege to witness clients creating wellbeing and recovery. I know it can be done. I invite you to decide today to make tomorrow better. Positive growth and wellbeing can always be expanded. Psychological crises can be managed using the Recovery Model as a framework to achieve self-empowerment and an enriched quality of life.
 
I work with individuals, couples and families. Children, adolescents and their families, Victims of Crime, Forgotten Australians and interpersonal relationships are particular interests of mine. My clinical interests include anxiety and mood disorders, drug addiction and co-existing disorders, and complex childhood trauma.
 
I employ a number of research-based interventions to assist your care and can offer Mindfulness-based Cognitive Behavioural Therapy, Solution-Focussed Therapy, Narrative Therapy, Acceptance and Commitment Therapy, Relaxation Training, Sleep Therapy, Family Therapy, Schema Therapy, and Cognitive Behavioural Relationship Therapy which includes the work of the Gottman Institute.
 
Make the choice to make the change. It will be my pleasure to help.
Sheleagh's Areas of Interest
Adults
PTSD
Anger
Mood Disorder
Anxiety and Panic Disorder
Trauma
Addiction
Active Problems Solving and Perceived Self Efficacy
Adjustment Disorder
Assertive Communication
Self-Harm
Self Esteem
Self-Actualisation
Social Skills Training
Suicidal Ideation
Couples
Affairs
Sexual problems
Abuse
Loss of closeness
Children & Families
Anxiety
Addiction
Adjustment Disorder
Attachment or bonding issues
Autism Spectrum Disorders
Behaviour management
Birth trauma and loss
Bullying
Complex trauma
Cross-cultural/Intergenerational tensions
Depression
Family patterns/Relationships
Grief and loss
Parenting
Postnatal Depression
Sibling relationships
Social skills
Self-harm
Suicidal ideation
Therapies Practised
CBT
ACT
Schema Therapy
Mindfulness
Motivational Interviewing
Narrative Therapy
Solution-Focussed Therapy
Strengths-Based Therapy
Emotion-Focussed Therapy
Family Therapy
Access to Allied Psychological Services (ATAPS)
Availability
Nerang Office
Mon, Thurs, Fri, 9 to 5.30pm
Sat 8 to 2pm