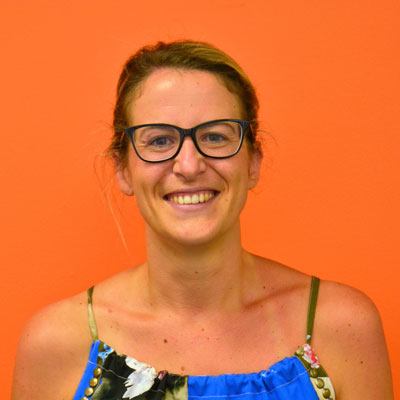 BSocSc(Hons), MSocSc, PGDip(ClinPsych)
---
Sarah is a Clinical Psychologist who is passionate about using integrated and non-judgemental approaches to therapy, drawing on the person's strengths, supports, and cultural or religious beliefs. She is particularly interested in addressing any underlying psychological difficulties which may include low self-esteem, trauma, grief, communication difficulties, conflict, emotional expression, and impulsiveness. She frequently draws on her training in Mindfulness, Acceptance and Commitment Therapy, Dialectical Behaviour Therapy, Motivational Interviewing, and Cognitive Behaviour Therapy to assist clients and their families to thrive.    
Most recently, Sarah has worked intensively with veterans and ex-service personnel in a remote FIFO environment. She is therefore experienced in assisting individuals and families manage the personal and professional complexities of FIFO work. She also has extensive experience working with adults and teenagers who may be struggling with anxiety, stress, depression, panic, obsessions and compulsions, and eating difficulties.
Prior to this, Sarah spent much of her career working with complex forensic populations. This included working with individuals who presented with schizophrenia or psychosis, bipolar disorder, and a full spectrum of other psychological difficulties. In this context, Sarah worked intensively with individuals who experienced significant trauma. Many individuals also struggled with substance abuse difficulties, including methamphetamine, alcohol and cannabis addictions. Prior to this, Sarah completed her Master's Thesis at Waikato University, New Zealand on the 'Factors Influencing and Maintaining Youth Gang Membership.' Sarah also has experience in forensic report writing and is available for court report writing.  
Sarah's Areas of Interest
Adults
PTSD
Depression
Anxiety Disorders
Trauma
Low Self-Esteem
Relationship Issues
Grief & Loss
Psychosis
Drug & Alcohol
Court Reports
Children and Youth
Anxiety
Behavioural Problems
Trauma
Parenting Strategies
Depression
Family Assessments
Therapies Practised
Availability
Coomera Office
Monday 9am – 5.30pm
Tuesday 9am – 5.30pm
Wednesday 8am - 3pm
Thursday 8am - 3pm
Saturday 8am to 12pm