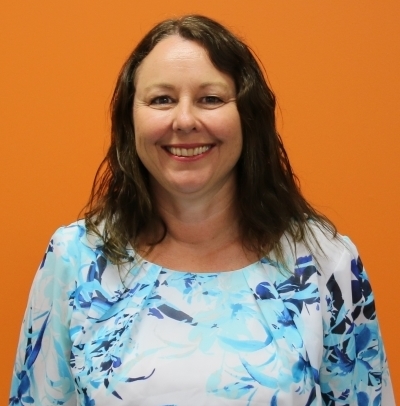 BPsych(Hons), PhD, MAPS
Registered Psychologist
---
I am pleased to have recently joined CBT Professionals and to be part of such an exciting and innovative team that offers such a professional and caring service. I bring with me extensive clinical and research experience. I have over 15 years' clinical experience and provide treatment of adults in a broad range of areas, including depression, anxiety, bipolar, post-traumatic stress disorder, personality issues, substance abuse, anger management, grief and loss, adjustment issues, divorce/separation and couples counselling. I also have a particular interest in perinatal disorders and focusing on the bond between parent and infant.
I commenced my clinical experience on the Gold Coast as a support worker for people suffering from schizophrenia and then moved on to Queensland Corrective Services working as a psychologist at Wolston Correctional Centre. As well as working in private practice, I have also worked for the Acute Care Team at Queensland Health. I have also worked at Griffith University in the Parent-Child Interaction Therapy Program (PCIT) and Parent Toddler Together (P-TOT) intervention program as well as working as a behaviour management specialist in a public primary school.
My educational background includes completing my undergraduate degree here on the Gold Coast at Griffith University and finishing with first class honours. I was awarded the Griffith Award for Academic Excellence four years running and was awarded the Griffith University Postgraduate Research Scholarship. I completed my PhD with the focus of my research being divorce, interparental conflict and parenting and the impact of these factors on children. I have attended both national and international conferences presenting the outcomes of this research and have 12 publications in peer-reviewed journals. I have also worked as a lecturer and tutor at both Griffith and Bond Universities. I have been employed as a research fellow for various research projects and I am a STAP approved supervisor for psychologists.
I like to think of my clients as the expert of their lives and working collaboratively with you, I use a holistic, client-centred, strength-based approach to assist with any issues you may be experiencing. I use evidence-based interventions using a cognitive behavioral framework as well as motivational interviewing and mindfulness therapies. To assist work bonding parents and infants, I utilise attachment based therapies.
I look forward to working with you soon.
Leanne's Areas of Interest
Adults
PTSD
Anxiety Disorders
Depression
Bipolar Disorder
Separation/Divorce
Personality disorders
Grief and Loss
Substance Abuse
Anger Management
Perinatal
Birth trauma and loss
Postnatal depression
Attachment or bonding issues
Parenting
Therapies Practised
CBT
Mindfulness
Motivational Interviewing
PHN Psychological Services Program
Hard to Reach Groups approved therapist
Availability
Coomera Office
Monday 9.30am to 5.30pm
Tuesday 9.30am to 5.30pm
Friday 9.30am to 5.30pm